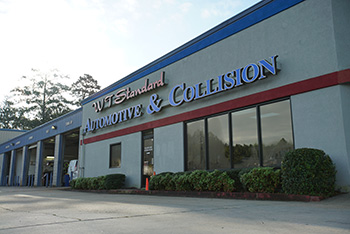 From day one, W.T. Standard's commitment has been based on offering quality repairs, exceptional service, fast turnaround, and competitive pricing in fleet maintenance. Beginning with a single location in the heart of Atlanta we have expanded our business with locations in Gwinnett and Cherokee county to make access more convenient for our customers.
As we have grown so has our buying power. We now purchase the majority of our parts and tires directly from warehouse distributors as opposed to parts stores. This allows us to provide the highest quality parts, tires, and service available in our industry and price our product 12-18% less than our competitors.
W.T. Standard has remained the fleet leader in the metro Atlanta area because we have never stopped striving to offer our customers better quality repairs, better service, faster turnaround, and better pricing. We will always continue working to improve and push beyond competitor standards.
As a fleet manager, your opinion and feedback are very important to us. With more than 30 years of experience in the fleet repair business, W.T. Standard wants to help you more efficiently manage the costs associated with running a fleet of vehicles.
To learn more, click here to contact one of our Account Managers. We look forward to the opportunity to be your fleet repairs solution.
W.T. Standard, II
---
Get in Touch